Mornings with Mommy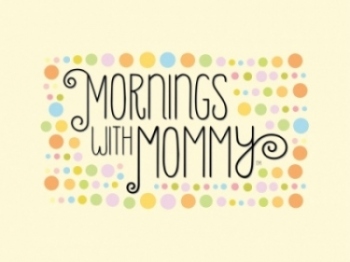 Mornings with Mommy isn't preschool, and it isn't childcare, it's something different.
Mornings with Mommy is a fun and easy way for you to enjoy activities with your children and meet other Moms. There will be age appropriate activities for infants, toddlers and preschoolers.
Here's the best part: we do all the planning, you just sign up!
Moms can mingle with each other and enjoy activities with their children including: arts and crafts, sensory table, flannel stories and story time, music, educational toys, and a snack.
What:
Educational play-dates with Mommy (or Daddy, Grandma, etc) for infants through preschool. Each session has a different theme.
When:
The third Monday of every month from 10:30am - 11:30am.
Session themes found on registration form.
Where:
Light of the World Lutheran is located at 4155 Geist Rd., Fairbanks, between the Holiday gas station and West Valley Vision Center.
Cost:
FREE!
Register:
Register online here.
Limited spots available in each session – sign up soon to reserve your spot!
Questions:
Please contact our director, Casey Harting at 907-479-4324 or
director@lightoftheworldlutheran.com
.
What will we be doing at Mornings with Mommy?
Each session is a little different because each one has its own theme, but the basic structure will be consistent. We will begin with language and literacy activities on the big rug (stories, flannel board and songs). After that the director will explain the different stations set up in the room.
These stations will include arts, crafts, sensory activities, gross motor skills and fine motor skills and an infant area. Then you will explore these activities at your own pace, while enjoying the company of the other adults. At 11:00 snack will be served. You may enjoy the snack at Mornings with Mommy or take it "to-go" for the ride home.
Our Mornings with Mommy Director
is Casey Harting. Casey has a B.A. from Bethany College in Mankato, MN, and has previous experience assisting with mom and toddler groups in both Georgia and North Carolina.She currently stays home with her two children and looks forward to partnering with you to teach your children!