Daily Devotional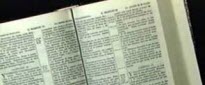 Do you recognize the importance of these names: Joaquin, Koppu, Champi, Olaf, Patricia...
View More >
Sunday Sermons
Pastor's weekly message from God's Word.
View Sermons >
There's an App for That!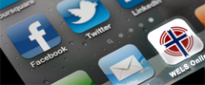 Want Bible passages, devotions, even religious music on the go?
Click
here
to check out the WELS mobile app.


Join us for our Sunday Worship Schedule!




WORSHIP @ 10:30am


Sunday School for all ages (from Labor Day weekned to Memorial Day weekend) - 9:15am






Our mission at Light of the World:


As a family of believers united in faith, we serve Jesus, the true Light of the World, as we


-

GATHER around God's Word and the Sacraments


-

GROW together in our faith and our relationship with Jesus,
so we can


-

GO and share the good news of Jesus in our community and the world


-

GLOW with the love of Christ in our lives.





Light of the World Lutheran Church, 4155 Geist Road, Fairbanks, AK Phone 907-479-4324